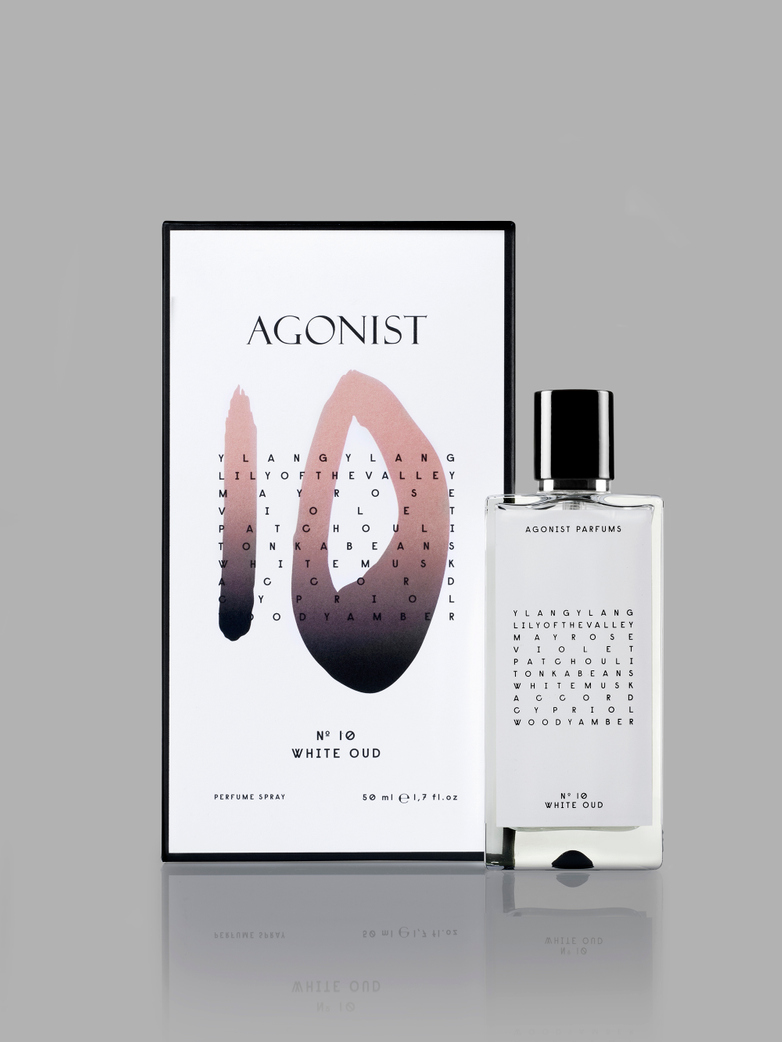 <
>
White Oud Perfume 50 ml
Agonist
–
1 250 SEK
Leveransstatus:
Finns i lager
PRODUKTINFORMATION:
When dark meets white. The fantasy of an OUD from the north. White Oud is a visionary illusion recreated by essences. The white part is a mixture of three different musks, the oud's sensation is recreated by cypriol, dry wood, leather and suede. It's velveltry and narcotic, cooconing and energetic.

Top notes: Ylang Ylang, Lily of the Valley
Body notes: May Rose, Violet, Patchouli
Base notes: Tonka Beans, White Musk Accord, Cypriol, Woody Amber, Ambramone

Notes:
In perfumes the fragrance can be divided into three different notes depending on when they arise.

Top note: The initial scent when you put the perfume on, then disappears, they include; lemon, orange, grapefruit, lime, bergamot, spearmint, peppermint and others.

Middle note: This scent appears just after the top note disappears. Scents like; coriander, palmarosa, marjoram, basil, rosemary, rose geranium, pettitgrain, lavender and others.

Base note: This appears after the middle note and is the base of the perfume, they include; patchouli, vetiver, frankincense, cedarwood, sandalwood and others.