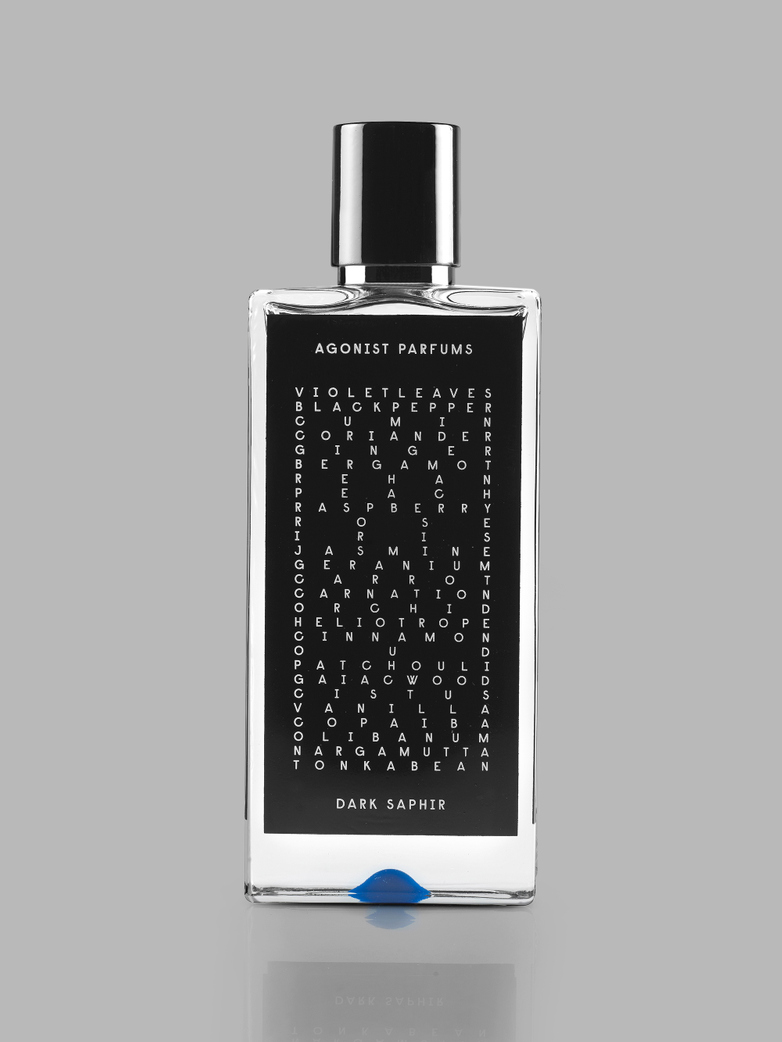 <
>
Dark Saphir Perfume 50 ml
Agonist
–
1 250 SEK
Leveransstatus:
Finns i lager
PRODUKTINFORMATION:
A beautifully balanced and captivating fragrance inspired by the Sapphire stone with its remarkable hardness and strenght - yet refined, details and light elegance. The power, beauty and durabililty of the Sapphire translated into fragrance. The power: A seductive impact on not only the carrier but on the space surrounding them, - tempting anyone that comes across it. The Beauty: A complex and unique composition based on the purest and most exclusive raw material, creating a beautiful addiction. The Durabililty: A layered composition that lasts, evolves in a unique way and accompanies your actions.

Top notes: Violet Leaves, Black Pepper, Cumin, Coriander, Ginger, Bergamot, Rehan, Peach, Raspberry
Body Notes:Rose, Iris, Jasmine, Geranium, Carrot, Carnation, Orchid, Heliotrope, Cinnamon
Base Notes: Oud, Patchouli, Gaiac Wood, Cistus, Vanilla, Copaiba, Olibanum, Nargamutta, Tonka Bean

Notes:
In perfumes the fragrance can be divided into three different notes depending on when they arise.

Top note: The initial scent when you put the perfume on, then disappears, they include; lemon, orange, grapefruit, lime, bergamot, spearmint, peppermint and others.

Middle note: This scent appears just after the top note disappears. Scents like; coriander, palmarosa, marjoram, basil, rosemary, rose geranium, pettitgrain, lavender and others.

Base note: This appears after the middle note and is the base of the perfume, they include; patchouli, vetiver, frankincense, cedarwood, sandalwood and others.