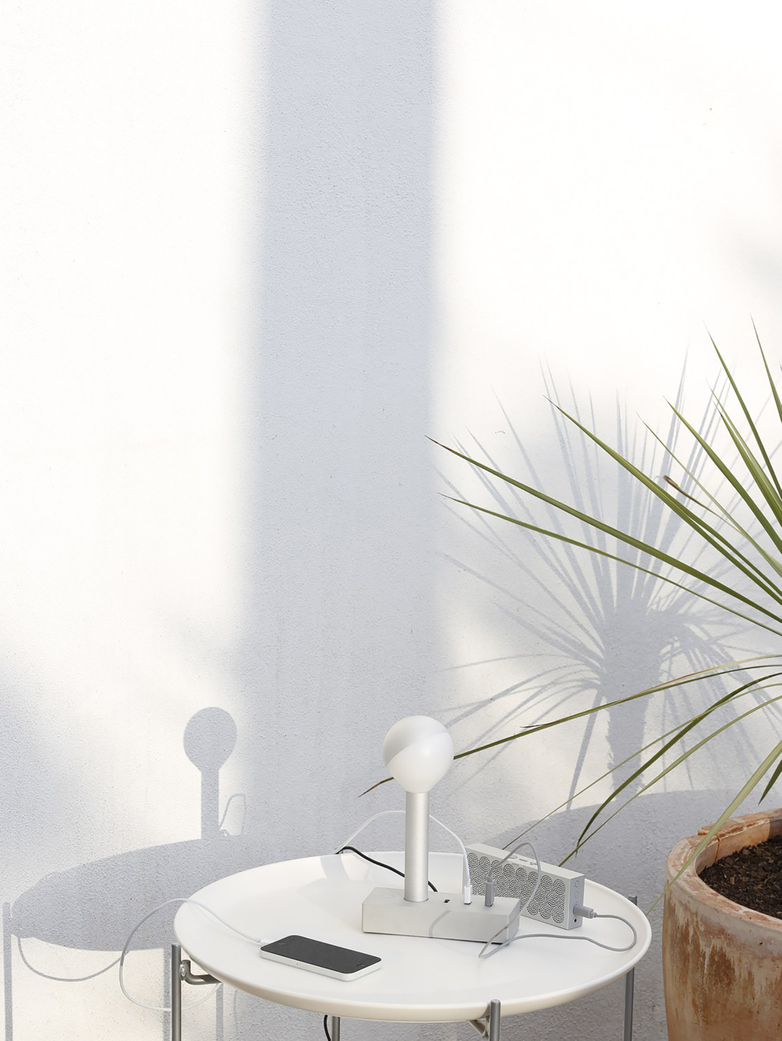 <
>
Busby w152 B1 - Silver
Wästberg
–
4 380 SEK
Delivery Status:
Made to order
PRODUCT DETAILS:
W152 from Wästberg is an electronic table lamp that gives the possibility to charge devices, such as phone, headphones or laptop. For a long time, lamps were an electrical experience - the light being evidence of the electrical current that passed through a lament. But now, modern lighting has become unrecognisable, no longer the subject of electricity, but of electronics. This transformation is a chance to establish new possibilities for the meeting point between light and electronics.

The lamp has three USB outlets, detecting charging requirements and managing them at their fastest rate, no matter how many variable devices are plugged in. It provides a total of 45 W and 9 Amps of power - enough to manage the latest generation of laptop computers. It can be supplied either as a freestanding or wall-mounted lamp, or built into a surface. The w152 busby illuminates and powers the office, the workshop, the library, the living room and the bedside table.

Material:
Aluminum

Dimensions:
H: 23 cm, W: 16 cm D: 6,5 cm,

Notable:
Integrated LED - Included.