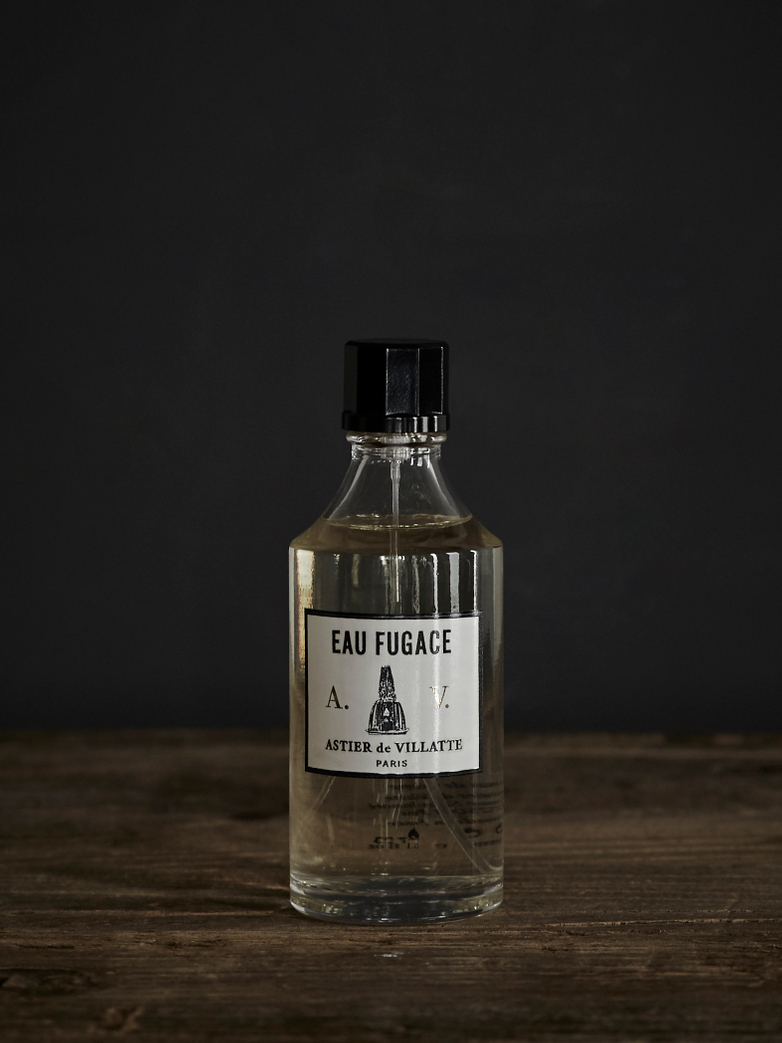 <
>
Cologne Eau Fugace – Edc 150ml
Astier de Villatte
–
1 350 SEK
Delivery Status:
In stock
PRODUCT DETAILS:
Like a flash of lightning, an incisive and dainty fusion inside a cocktail of citrus, sweet orange, the most elegant bergamot, and lemon's greenest accents. And, as it develops on the skin, it becomes increasingly appealing, with a mouth-watering note of aromatic herbs and patchouli, like clean sunshine.

Fragrance:
Contains Essences of Lemon, Orange, Bergamot, Verbena, Blackcurrant, Tarragon, Neroli, Petit Grain, Patchouli, Oak Moss, Musks. Cologne designed by Françoise Caron and the Takasago perfume team.

Volume:
150 ml

As one of few entrusted resellers of products from Astier De Villatte, we are proud to present
this selection of enchanting scents. Each fragrance, sophisticated, and soft in its characteristics, is based on a narrow selection of seven variants in total – all of them created by some of the best artisans in the business, such as Françoise Caron and Christophe Raynaud.