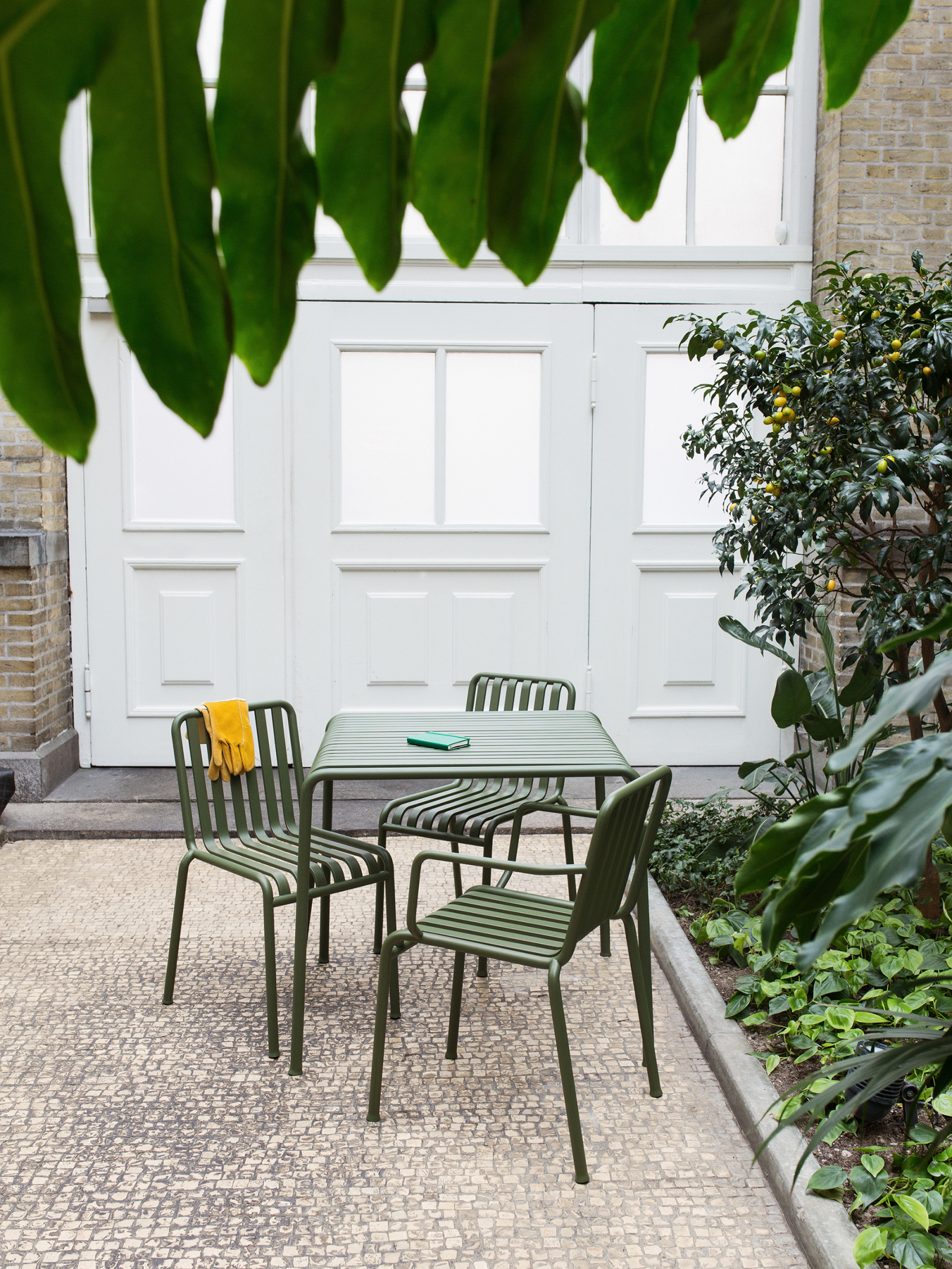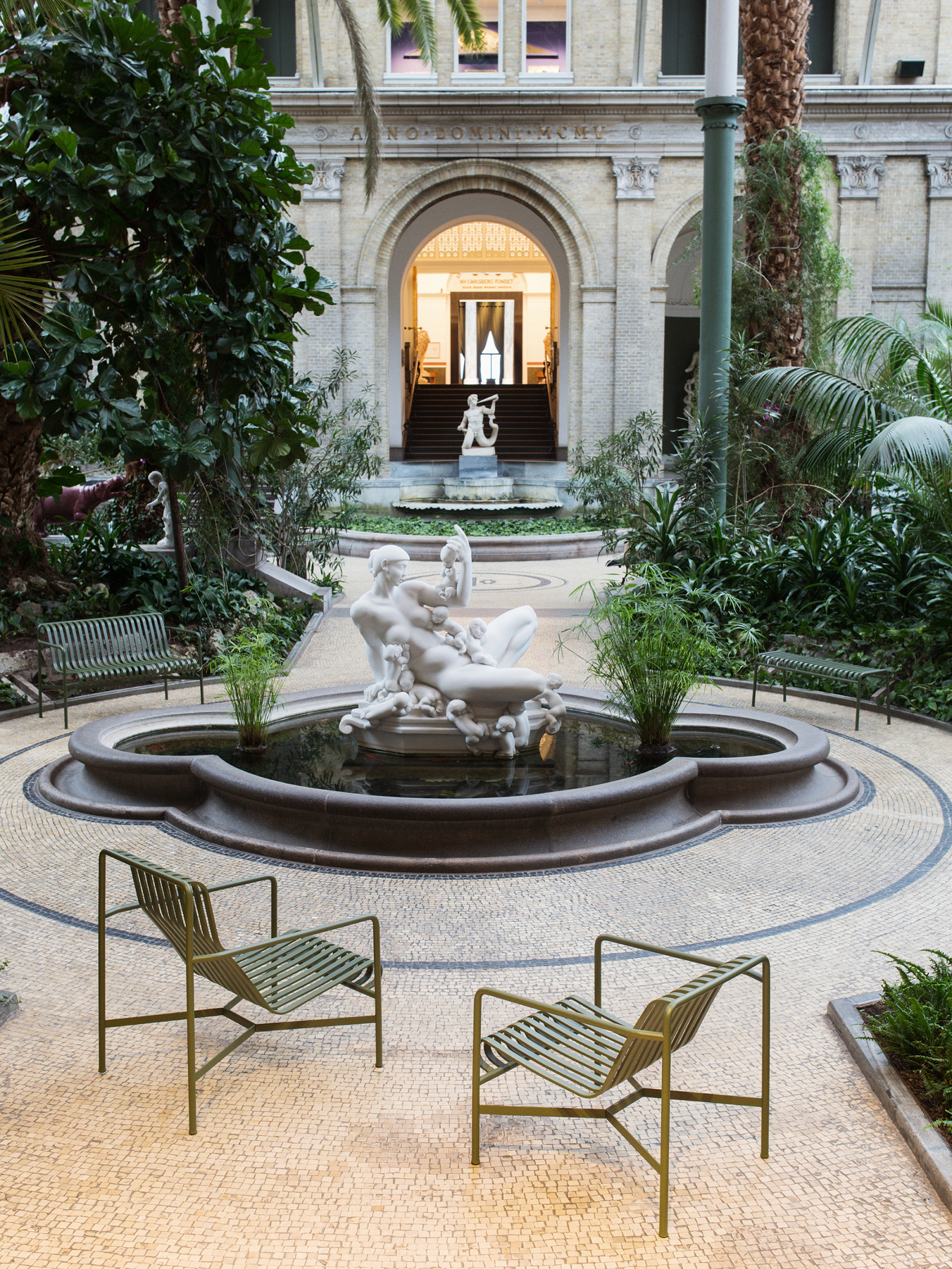 PALISSADE - HAY
Palissade is a collection of outdoor furniture conceived for danish brand HAY.
All pieces of the collection are made of standard tubes in steel, ­round for the frame and rectangular for the slats of the seat.
This construction allows us to construct a wide range of typologies with a common formal language. From stools and benches to chairs and tables, lounge chairs and sofas - the collection comprises 13 different elements, united not only by their graphical image but also by their common charcteristics: they are strong without being bulky, elegant without being fragile.
Hay conceived the collection without a specific context in mind, and hope it will perform well in wide variety of environments: public spaces, cafés, restaurants, gardens, terraces and balconies.
The vertical slats offer appropriate comfort in outdoor conditions - air and water will pass in between the anatomically designed slats. A additional cushion offers extra comfort.
The production techniques are basic yet precise and industrial- tubes are cut, bent, welded, galvanised and powder coated in different colors.
DESIGNERS: RONAN & ERWAN BOUROULLEC
Ronan & Erwan Bouroullec the Paris based design brothers from Brittany have been working together since 1998. Ronan is a graduate of the École supérieure des Arts décoratifs in Paris and Erwan attended the École nationale supérieure des Arts in Cergy before starting their own studio. Together Ronan & Erwan Bouroullec have transformed the design industry and offered new perspectives of materiality and purpose.