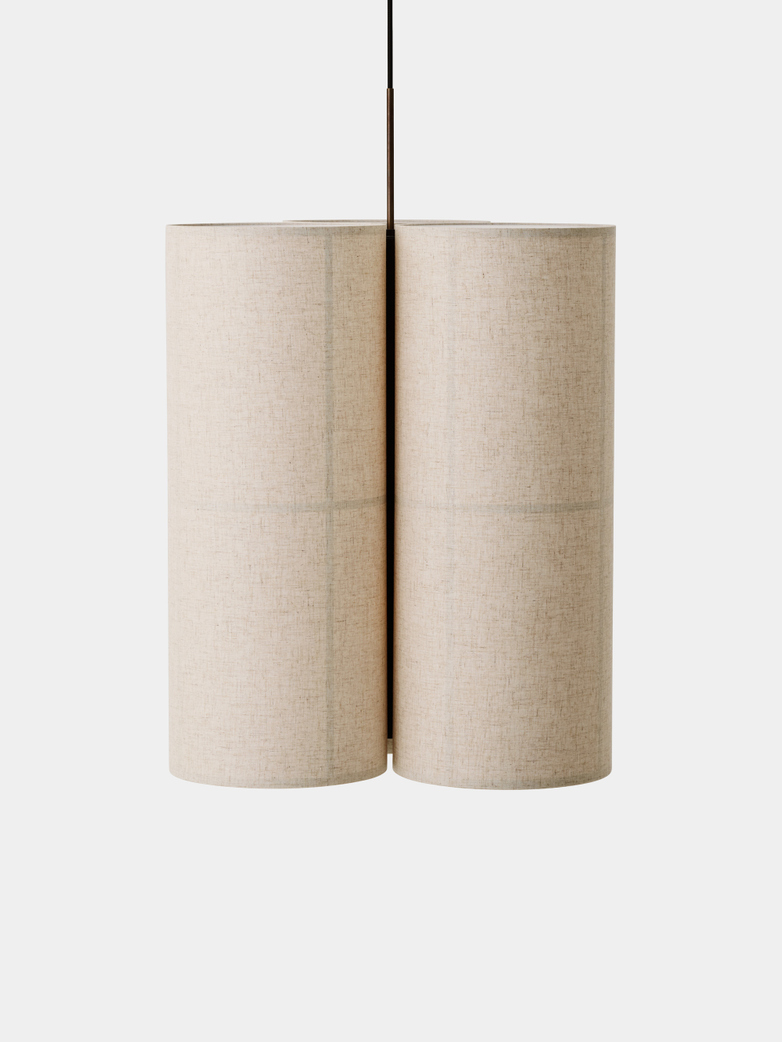 <
>
Hashira Pendant Cluster - Raw - 60
Menu
–
24 490 SEK
Delivery Status:
Made to order
PRODUCT DETAILS:
Hashira is a minimalist lamp with the shape of three joined cylinders reminiscent of Japanese lanterns. Carefully covered with translucent fabric that reveals the graphic structure within and suspended from the ceiling by a textile cord. The geometric lamp is scattering a ambient and sophisticated light in the room.

Material:
Welded steel frame with a hand-made shade in linen.

Dimensions:
H: 75 cm (90 cm), W: 61,5 cm, D: 61,5 cm

Specifications:
Recommended light source: 6 x E27, 220-230 V.
Light source not included.