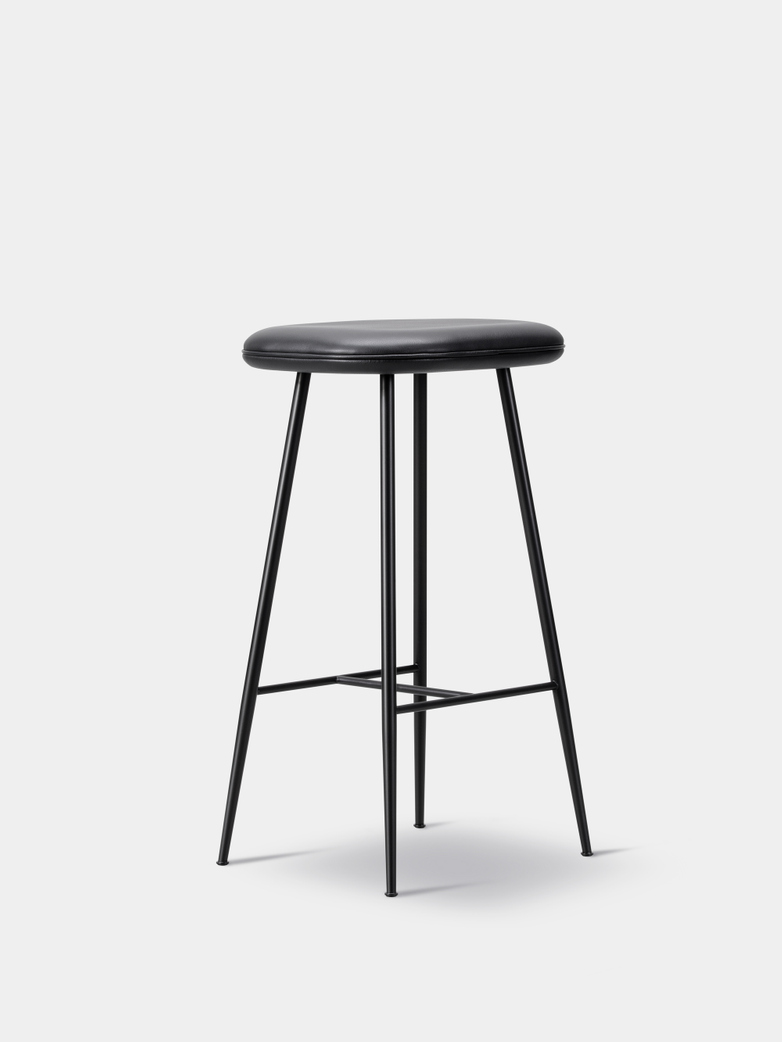 <
>
Spine Mateal Base Stool - Black/Black Leather 301
Fredericia
–
From: 7 110 SEK
PRODUCT DETAILS:
Spine Stool has a dynamic design language where strong lines are balanced with soft and organic. The Nordic design has a modern twist that results in a graphic chair with a sophisticated character.

Material:
Black lacquered base, upholstered in leather Omni 301 Black

Dimensions:
W: 45 cm, D: 51 cm, H: 98/104 cm, SH: 68/74 cm

Notable:
Available with upholstered seat in various leathers and fabrics. For more information, please contact us at info@artilleriet.se or call +46 (0) 31-711 76 21.