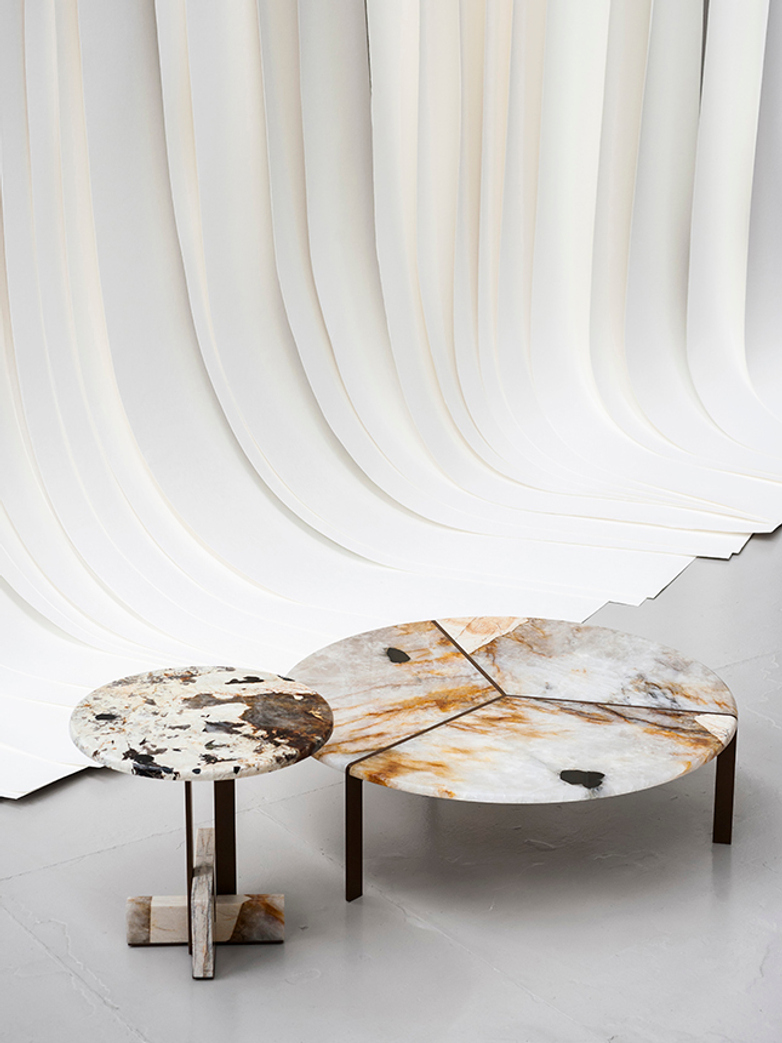 <
>
Joaquim Table – Ø100
Tacchini
–
38 420 SEK
Delivery Status:
Made to order
PRODUCT DETAILS:
Joaquin Table, from Tacchini, is inspired by the softness of Brazilian furniture design between the 40s and 60s. In aesthetic terms, the linear, geometric shapes are a homage to the simple, elegant lines of Joaquim Tenreiro, considered one of the fathers of modern tropical design. In technical terms, the Joaquim collection was designed to salvage off-cuts, fully embracing the principles of upcycling and environmental sustainability, which are major linchpins of Brazilian creativity.

Material:
Metal, Patagonia marble

Dimensions:
Ø: 100 cm, H: 30 cm

Notable:
Joaquim is available in various materials. For information, please contact us at info@artilleriet.se or call +46 (0) 31-711 76 21.