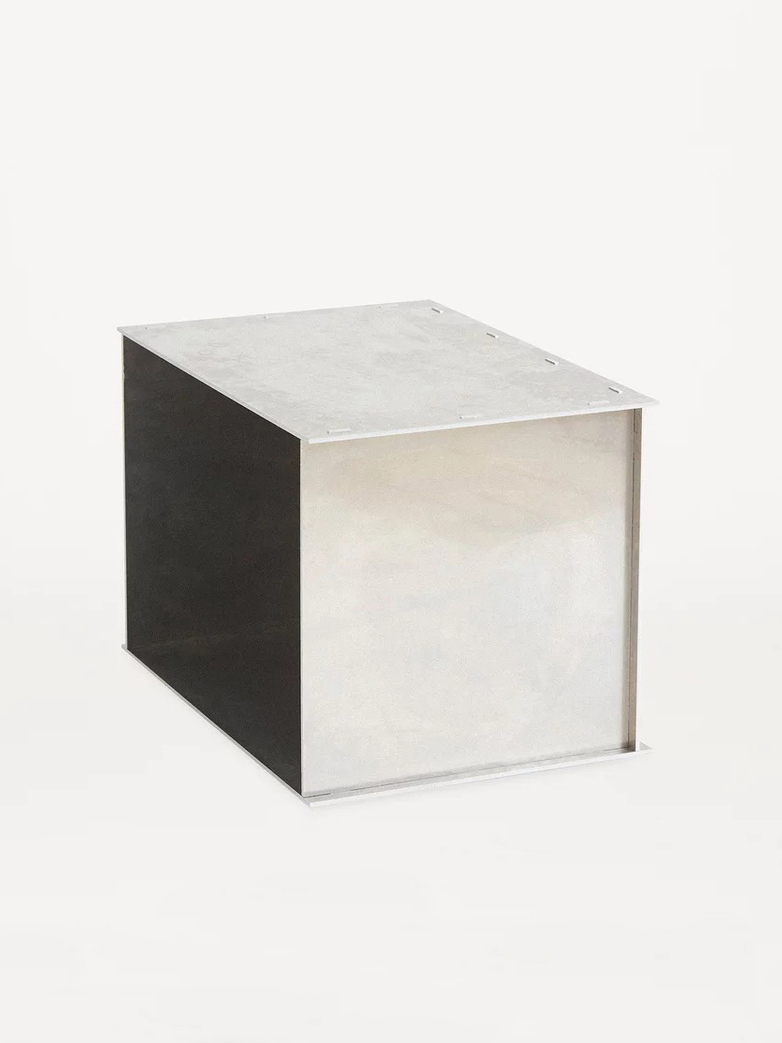 <
>
Rivet Box
Frama
–
6 300 SEK
Delivery Status:
Made to order
PRODUCT DETAILS:
Aluminium can be difficult to weld and screw. With that in mind a riveting/tenon technique was developed for the Rivet project. This was also a way to experiment with different variations of visual assembling. The straightforward design is laser cut and hammered by hand, which puts it in a category between craftsmanship and industrial production.

DIMENSIONS:
H: 41,8 cm, W: 32,8 cm, D: 32,8 cm

MATERIAL:
Untreated Aluminium

Notable:
Due to the use of untreated aluminium small variations and marks may occur.