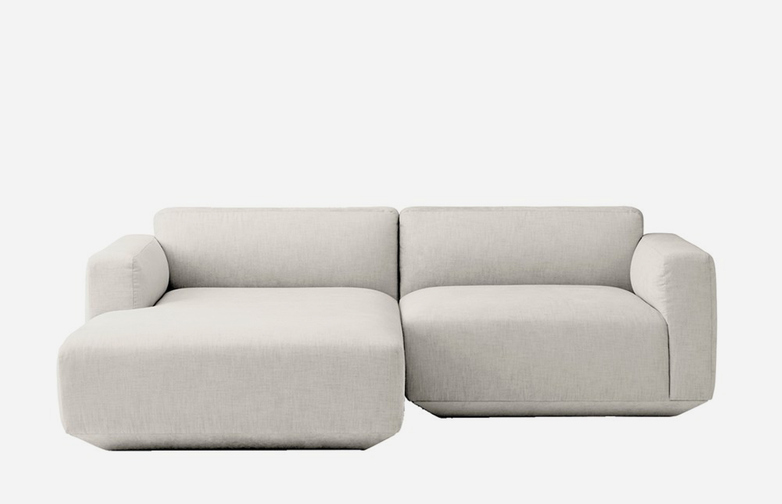 <
>
Develius – Configuration C – Light Grey
&Tradition
–
39 090 SEK
Delivery Status:
Made to order
PRODUCT DETAILS:
Sofa system from &Tradition. Develius is the epitome of lounging in luxury. Conceived by Dutch designer Edward van Vliet, the shape is actually a composition of three enormous cushions. An ultra modern expression of a modular sofa, allowing you to arrange the various components to create a very personal sofa – and your own piece of paradise.

Material:
Wooden frame, no-zag springs, HR foam and polyester wadding. Metal brackets for connecting modules.

Dimensions:
W: 220 cm D: 89/150 cm Seat height: 42 cm

Notable:
Develius is a modular sofa, available in various combinations and fabrics. For information, please contact us at info@artilleriet.se or call +46 (0) 31-711 76 21.